About Boilermech group
Boilermech started off as a boiler design and manufacturing company in September 2005, specializing in biomass boiler for the palm oil industry. Since 2011, Boilermech is publicly listed on Bursa Malaysia and its financial achievements qualified it as Forbes Asia's 200 Best Company Under A Billion in 2012 and 2014.
Today Boilermech is the leading biomass boiler design and manufacturing company in Southeast Asia and supplies its products to as far as the African continent and Central America. Over time, Boilermech's capability have also expanded into biomass power generation sector, whereby it designs and supplies integrated solutions from fuel treatment and handling to steam and power generation systems, as well as water treatment systems and emission control.
As a group, Boilermech focuses on bringing technological solutions into palm processing industry and biomass power generation industry. In 2015, Boilermech commercializes innovative Megasonic-enhanced oil recovery technology in the palm industry. It is also developing biogas solutions for the palm effluent and dust emission control system for biomass boilers. In the long run, Boilermech continues to invest and develop new technological products. Boilermech aspires to be the leading technology solutions provider in the palm industry by improving its customer's productivity and effectiveness of environmental protection systems.
Our Subsidiaries & Partners

Boilermech
Boilermech Sdn Bhd is an industry leading biomass boiler manufacturer. Boilermech's expertise lies in the design, manufacturing, installation and commissioning of bi-drum water tube boilers firing various types of biomass fuel such as palm, bagasse, wood and rice husk.

PT Boilermech
PT Boilermech Manufacturing Indonesia had seized a business opportunity by acquiring an existing boiler manufacturing plant in Surabaya in order to accelerate the localization of our boiler manufacturing activities in Indonesia.

CleanTech
Envisioning to be the regional leader in renewable energy and sustainable environmental solutions provider, Boilermech Cleantech sets forth into Solar Photovoltaic (PV) System for commercial, industrial and utility-scale solar. Boilermech Cleantech is committed to deliver customised premium solar PV system with financing options and long-terms investments within the commercial and industrial customer segments.

OreTech
At Oretech, our M.O.R.E (Megasonic Oil Recovery Enhancer) product is designed to be incorporated into the conventional palm oil mill to gain additional oil recovery by overcoming mechanical limitations of centrifugal machines making it a breakthrough in the palm oil industry.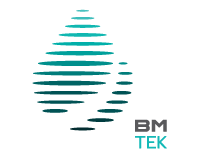 T.E.K
Established in 1995, TEK provides a total solution for your water treatment needs. Be it raw water treatment, pure water treatment or industrial effluent treatment, TEK is your one-stop solution.

Tera Va
Established since 2011, Tera Va Sdn Bhd is one of the leading organizations that specialized in the field of renewable solar energy. Tera Va Sdn Bhd is an Engineering, Procurement and Construction (EPC) Contractor registered with the Sustainable Energy Development Authority (SEDA) and with CIDB Malaysia.
Key Management
Chan Van Chee
Senior General Manager
Lim Boon Kuan
General Manager
Lai Yee Kein
General Manager
Law Chee Wong
General Manager